How to Cook Up a Profitable Kitchen Remodel
Khoa Le
For nearly a decade, Khoa has been actively engaged in the real estate industry, providing invaluable support to many clients in buying, selling and investing in Toronto and surrounding areas.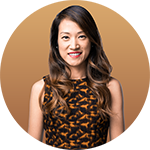 Are you ready to cook up a profitable kitchen remodel? If you're a homeowner looking to increase your home's value by up to 81%,³ then a kitchen makeover might be just what you need. However, not all kitchen upgrades are created equal. To make the most out of your investment, it's essential to choose the right improvements carefully. In this blog post, I'm excited to share with you some valuable tips on selecting the best kitchen upgrades to maximize your Return on Investment (ROI).
Keep it simple and functional
The layout and functionality of your kitchen are key considerations when planning your remodel. Keeping it simple and functional is crucial. Ensure that your kitchen is easy to use with plenty of storage and counter space. Avoid the temptation to move walls or plumbing, as this can significantly increase your project costs. Instead, focus on improving the existing layout by investing in new cabinets, countertops, appliances, and fixtures. By doing so, you can enhance both the aesthetics and functionality of your kitchen while keeping your budget in check.
Choose quality and durable materials
When it comes to selecting materials for your kitchen upgrades, prioritize quality and durability. The materials you choose will play a significant role in the long-term performance of your kitchen. Opt for materials that are built to last, can resist wear and tear, and complement your home's overall style. Some excellent choices include granite or quartz countertops for their durability, wood or laminate cabinets for their timeless appeal, stainless steel appliances for a modern touch, ceramic or glass tile backsplash for a stylish accent, and hardwood or tile flooring for longevity. Choosing these materials ensures that your kitchen not only looks great but also stands the test of time.
Add some personality and flair
To infuse your kitchen with personality and flair, consider adding elements that reflect your unique taste and style. A well-designed kitchen should feel like an extension of your personality. Start by selecting a color scheme that resonates with you, and then pay attention to details like lighting, hardware, accessories, and artwork that align with your vision. This personal touch can make your kitchen feel more like "yours." Additionally, think about adding special features that make your kitchen both fun and convenient. Features such as a breakfast bar, a wine rack, a pot filler, or even a smart speaker can enhance your kitchen's functionality and charm.
When it comes to kitchen upgrades, the goal is to maximize your ROI while creating a space that suits your lifestyle and preferences. By keeping the layout simple and functional, selecting high-quality materials, and infusing your kitchen with your style, you'll be well on your way to achieving a kitchen makeover that not only adds value to your home but also brings joy and satisfaction to your daily life. So, whether you're planning to sell your home or enjoy it for years to come, these tips can help you cook up the perfect recipe for a successful kitchen remodel.
Please SHARE this blog post with someone who might need to hear about these tips.
#KitchenRenovation #ROItips #TorontoRealEstate #Homeowners #MaintenanceGuide #RealEstateAgent #TorontoHomes #torontorealestate #homeguide #torontoliving #realestateexpert #realimpactgroup #homebuyingtips #yourlifechangingmoves #helpingclientsachievetheirheartdesirethroughrealestate #makingimpact #khoale #yyz
Thank you for reaching out!
We'll get in touch with you soon.
Never miss out on our blog post by subscribing to our Facebook Page.

🏡🔧 Want to stay in the loop about all things related to Toronto real estate, home maintenance tips, and home improvement ideas? Subscribe to our Facebook page now! 📝 We'll keep you informed and inspired, ensuring you never miss out on the latest trends and insights. Join our community of savvy homeowners today! Click that "Subscribe" button and let's embark on this exciting journey together! 🌟