Here's How You Prepare Your Home For Winter
Khoa Le
For nearly a decade, Khoa has been actively engaged in the real estate industry, providing invaluable support to many clients in buying, selling and investing in Toronto and surrounding areas.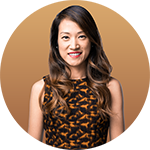 As the air turns crisp and the first snowflakes gently blanket the streets of Toronto, there's an undeniable charm that comes with the winter season. The city transforms into a winter wonderland, offering a magical experience like no other. However, with this enchanting beauty, winter also brings its unique set of challenges. Whether you're a seasoned Torontonian or new to the Greater Toronto Area, it's essential to winterize your home to ensure you can enjoy the season to the fullest. In this blog post, we'll take you through some key steps to prepare your home for Toronto's winter wonderland.
Winterize Your Garden
Before the snowfall accumulates, it's crucial to prepare your garden for the harsh Canadian winter. Trim trees and shrubs to prevent damage from heavy snow loads. This not only safeguards your greenery but also enhances the overall aesthetics of your property. Additionally, store outdoor furniture and garden tools properly to protect them from the elements. This simple step ensures that your garden will spring back to life when the thaw arrives.
Fireplace Safety
There's nothing quite like the cozy ambiance of a fireplace during a Toronto winter. If you have a fireplace, it's advisable to have it professionally cleaned and inspected before the cold sets in. This not only ensures a safe and efficient source of warmth but also adds a touch of charm to your winter evenings. Don't forget to stock up on firewood to keep those crackling fires going on those chilly nights.
Snow Removal Equipment
Snow is synonymous with Canadian winters, and being prepared for it is a must. Make sure you have the necessary snow removal equipment on hand, including shovels and salt. Having these tools ready for clearing driveways and walkways will make your winter days a lot more manageable. A well-cleared path not only ensures safe mobility but also enhances your property's curb appeal.
Update Home Security
With the longer nights that winter brings, it's an ideal time to review and update your home security measures. Consider enhancing your outdoor lighting to deter unwanted guests and ensure your property remains well-lit during the dark winter evenings. If you have a surveillance system, make sure it's in good working order to provide that extra layer of protection.
Set Up a Mudroom
Winter gear, snow, and mud are inevitable companions during the season. If you have the space, consider creating a mudroom area near the entrance of your home. This designated space helps keep winter gear organized and prevents the tracking of snow and mud throughout your living areas. It's a practical addition that will make your winter days more convenient and organized.
Review Home Insurance
Last but not least, take a moment to review your home insurance policy. Ensure that you have adequate coverage for winter-related issues, such as damage from heavy snow, freezing pipes, or other potential cold-weather hazards. Being well-prepared in this regard can provide you with peace of mind as you embrace the joys of winter in Toronto.
As you gear up for the Toronto winter, these steps will help you embrace the season's magic while keeping your home safe and comfortable. With the right preparations, you can enjoy the unique beauty and charm that only a Toronto winter can offer. Stay warm, stay safe, and make the most of this enchanting time of the year in the Greater Toronto Area.
Please SHARE this post with someone who might need to hear about these tips.
#HomeMaintenance #Winter #TorontoRealEstate #Homeowners #MaintenanceGuide #RealEstateAgent #TorontoHomes #snowyseason #torontorealestate #homeguide #torontoliving #realestateexpert #realimpactgroup #homebuyingtips #yourlifechangingmoves #helpingclientsachievetheirheartdesirethroughrealestate #makingimpact #khoale #yyz
Thank you for reaching out!
We'll get in touch with you soon.
Never miss out on our blog post by subscribing to our Facebook Page.

🏡🔧 Want to stay in the loop about all things related to Toronto real estate, home maintenance tips, and home improvement ideas? Subscribe to our Facebook page now! 📝 We'll keep you informed and inspired, ensuring you never miss out on the latest trends and insights. Join our community of savvy homeowners today! Click that "Subscribe" button and let's embark on this exciting journey together! 🌟