When To Call The Pro's For Home Maintenance
Khoa Le
For nearly a decade, Khoa has been actively engaged in the real estate industry, providing invaluable support to many clients in buying, selling and investing in Toronto and surrounding areas.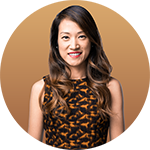 Your home is your castle, and maintaining it is key to preserving its value and your peace of mind. But when should you roll up your sleeves and when should you reach for the phone? It's a question that many homeowners grapple with. After all, there's a fine line between a simple fix and a complex repair. Knowing when to tackle a project yourself and when to call in a professional can save you time, money, and a whole lot of stress. So, let's dive into the world of home maintenance and repair, and figure out when it's time to DIY and when it's time to call in the pros.
Our latest post answers that burning question. Swipe through for valuable insights and remember, safety first! We'll guide you through the ins and outs of home maintenance, from the basics like changing light bulbs and fixing squeaky doors, to more complex tasks like repairing a leaky roof or installing a new appliance. We'll also provide tips on how to find reliable professionals for those jobs that are best left to the experts.
Ever tried to fix a leaky faucet and ended up with a mini flood? Here's the scoop on when to DIY and when to dial a pro! While some home repairs may seem simple at first glance, they can quickly become complicated if you're not careful. That's why it's important to know your limits and understand when it's time to call in a professional.
Routine Maintenance
Keep It Simple Maintaining your home is like taking care of a pet - consistency is key! Regular tasks like changing air filters, cleaning gutters, and mowing the lawn are excellent DIY opportunities, saving you some bucks and bonding with your home. These tasks are not only easy to do but also essential for keeping your home in good shape. They can help prevent bigger problems down the line, like water damage from clogged gutters or poor air quality from dirty filters.
Intermediate Repairs
A DIY Challenge Got a knack for tools? You can tackle medium-level repairs like fixing a running toilet or patching up small holes in the wall. Just remember to follow tutorials closely and use the right tools. Confidence is your BFF here! But remember, while these tasks may be more challenging than routine maintenance, they're still within the realm of DIY. With some patience, research, and maybe a little trial and error, you can successfully complete these repairs yourself.
Complex Repairs
Call in the Experts If the issue goes beyond your toolbox, it's time to call the pros. Problems with electrical wiring, plumbing, or major structural damage require the expertise of experienced technicians. Safety first, folks! These are not tasks you want to tackle on your own. They require specialized knowledge and skills, as well as proper safety precautions. So when in doubt, don't hesitate to call in the experts.
Please SHARE this post with someone who might need to hear about these tips.
#HomeMaintenance #DIYTips #ProfessionalHelp #TorontoRealEstate #Homeowners #MaintenanceGuide #RealEstateAgent #TorontoHomes #torontorealestate #homeguide #torontoliving #realestateexpert #realimpactgroup #homebuyingtips #yourlifechangingmoves #helpingclientsachievetheirheartdesirethroughrealestate #makingimpact #khoale #yyz
Thank you for reaching out!
We'll get in touch with you soon.
Never miss out on our blog post by subscribing to our Facebook Page.

🏡🔧 Want to stay in the loop about all things related to Toronto real estate, home maintenance tips, and home improvement ideas? Subscribe to our Facebook page now! 📝 We'll keep you informed and inspired, ensuring you never miss out on the latest trends and insights. Join our community of savvy homeowners today! Click that "Subscribe" button and let's embark on this exciting journey together! 🌟