Summer's Ultimate Pressure Wash To-Do
Khoa Le
For nearly a decade, Khoa has been actively engaged in the real estate industry, providing invaluable support to many clients in buying, selling and investing in Toronto and surrounding areas.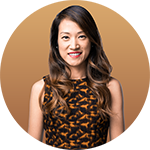 Whether you want to impress your guests, boost your curb appeal, or simply enjoy a clean and comfortable living space, pressure washing is the way to go.
Pressure washing is a powerful and effective method of cleaning various surfaces around your home. It uses a high-pressure stream of water to blast away dirt, mold, pollen, grime, and other contaminants that can make your home look dull and dingy. Pressure washing can also help prevent damage to your home by removing harmful substances that can cause corrosion, decay, or stains.
But what exactly should you pressure wash this summer? Here are some of the top items on your pressure wash to-do list:
As you can see, pressure washing is a great way to spruce up your home this summer and make it more enjoyable and valuable. However, pressure washing is not a task that you should take lightly or do without proper preparation and care. Pressure washing can be dangerous if done incorrectly, causing injury to yourself or damage to your property.
That's why you should stay tuned for our next post wherein we will outline steps on how to do pressure washing safely by yourself. You will learn how to choose the right nozzle, pressure, and detergent for each surface, and how to avoid any potential hazards or risks.
Thank you for reaching out!
We'll get in touch with you soon.
Never miss out on our blog post by subscribing to our Facebook Page.

🏡🔧 Want to stay in the loop about all things related to Toronto real estate, home maintenance tips, and home improvement ideas? Subscribe to our Facebook page now! 📝 We'll keep you informed and inspired, ensuring you never miss out on the latest trends and insights. Join our community of savvy homeowners today! Click that "Subscribe" button and let's embark on this exciting journey together! 🌟