Khoa Le
For nearly a decade, Khoa has been actively engaged in the real estate industry, providing invaluable support to many clients in buying, selling and investing in Toronto and surrounding areas.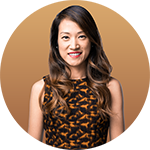 Do you love taking long, hot showers after a tiring day? If so, you might want to pay more attention to your showerhead. It might be suffering from limescale buildup, which can reduce the water pressure and affect the quality of your shower. Limescale is a hard, white substance that forms when water evaporates and leaves behind minerals such as calcium and magnesium. It can clog the tiny holes in your showerhead, making it spray less water or in different directions.
But don't worry, you don't need to buy a new showerhead or call a plumber. You can easily clean your showerhead at home with some simple household items and a little elbow grease. In this blog post, we'll show you how to give your showerhead the TLC it deserves and make it shine like new.
We hope you found this blog post helpful and informative. Cleaning your showerhead is an easy and rewarding task that can make a big difference in your daily routine. With just a few household items and some time, you can restore your showerhead's glory and enjoy a spa-like shower at home.
If you liked this blog post, please share it with your friends and family who might benefit from it. Also, don't forget to follow us on social media for more tips and tricks on home maintenance and wellness.
Thank you for reaching out!
We'll get in touch with you soon.
Never miss out on our blog post by subscribing to our Facebook Page.

🏡🔧 Want to stay in the loop about all things related to Toronto real estate, home maintenance tips, and home improvement ideas? Subscribe to our Facebook page now! 📝 We'll keep you informed and inspired, ensuring you never miss out on the latest trends and insights. Join our community of savvy homeowners today! Click that "Subscribe" button and let's embark on this exciting journey together! 🌟