Sealing Your Driveway: Boost Your Home's Curb Appeal
Khoa Le
For nearly a decade, Khoa has been actively engaged in the real estate industry, providing invaluable support to many clients in buying, selling and investing in Toronto and surrounding areas.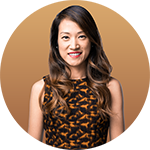 Hello, homeowners! Ever wondered how to give your home's first impression an extraordinary transformation? Look no further! The solution might lie in driveway sealing. This simple yet impactful maintenance step not only enhances your property's curb appeal but also extends the lifespan of your driveway. Let's delve in!
#driveway #drivewaysealing #drivewaymaintenance #homevalue #homemaintenancetips #homemaintenance #torontorealestate #torontoliving #homeguide #homebuyingtips #realimpactgroup #yourlifechangingmoves #helpingclientsachievetheirheartdesirethroughrealestate #makingimpact #khoale #yyz
Thank you for reaching out!
We'll get in touch with you soon.
Never miss out on our blog post by subscribing to our Facebook Page.

🏡🔧 Want to stay in the loop about all things related to Toronto real estate, home maintenance tips, and home improvement ideas? Subscribe to our Facebook page now! 📝 We'll keep you informed and inspired, ensuring you never miss out on the latest trends and insights. Join our community of savvy homeowners today! Click that "Subscribe" button and let's embark on this exciting journey together! 🌟