Light Up Your Home Safely this Holiday Season
Khoa Le
For nearly a decade, Khoa has been actively engaged in the real estate industry, providing invaluable support to many clients in buying, selling and investing in Toronto and surrounding areas.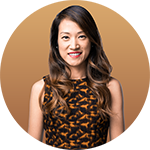 The holiday season is upon us, and we want to make sure your festive decorations are both dazzling and safe! Whether you're going for a cozy, rustic vibe or a glamorous, glittery look, you need to take some precautions to avoid any mishaps. We've prepared the top tips and tricks to create a merry, bright, and secure holiday ambiance in your home.
Choose Flameless Candles
One of the most charming aspects of the holiday season is the warm, cozy glow of candles. However, safety should always come first. Consider swapping out traditional candles for safer, flameless alternatives. These delightful alternatives provide the same cozy ambiance without the fire hazard, and you can leave them unattended without worry. You can find flameless candles in various shapes, sizes, colors, and scents to suit your preferences. Some even have remote controls and timers for convenience. It's the perfect way to set the festive mood without compromising on safety.
Secure Your Decorations
We've all experienced the frustration of a pet or a child knocking over our carefully decorated Christmas tree. To prevent these mishaps, use sturdy anchors or weights to keep your decorations in place. You can also use wire or zip ties to secure your ornaments and lights to the branches. This way, they won't fall off or get tangled. This not only prevents accidents but also ensures that your furry friends remain safe during the festivities. Your tree will stand tall and proud throughout the holiday season.
If you have outdoor decorations, make sure they are weatherproof and securely fastened. You don't want them to blow away or cause damage to your property or others. You can use stakes, hooks, or clips to attach them to your roof, walls, or lawn.
Check Your Lights
Holiday lights are a staple of seasonal decor, but safety must not be overlooked. Before you adorn your home with twinkling lights, inspect them for any frayed wires or damaged sockets. If you find any defects, discard the lights and replace them with new ones. You can also opt for LED lights, which are more energy-efficient and less likely to overheat. Make sure to follow the manufacturer's instructions and use the right type of lights for indoor or outdoor use. This simple step ensures that your home stays merry and bright, without the risk of electrical fires. Safety is key to a worry-free holiday season.
Keep an Eye on the Fireplace
A cozy fire can be the heart of holiday gatherings, but it can also pose risks. If you have a fireplace, use a safety screen to prevent sparks and embers from flying out and potentially causing accidents. You should also keep flammable items, such as stockings, garlands, or rugs, at least three feet away from the fireplace. Never leave a fire unattended, and make sure to extinguish it completely before going to bed or leaving the house. Don't forget to have your fireplace cleaned and inspected to ensure safe, cozy fires throughout the season.
Childproof with Care
For families with young children, childproofing your decorations is crucial. Keep small, choking hazards out of reach and fragile ornaments well-secured, and use shatterproof ones instead. You should also cover any exposed outlets or cords, and keep batteries and matches out of sight. This ensures that the little ones can enjoy the festive atmosphere without any safety concerns, and you can have peace of mind.
Mind the Extension Cords
Holiday lights and decorations often require multiple extension cords. To prevent overloading your electrical outlets and reduce the risk of electrical hazards, use extension cords with surge protectors. You should also avoid running cords under rugs or furniture, or across doorways or windows. This can cause tripping hazards or damage the cords. You can use cord covers or organizers to keep them tidy. These extra precautions ensure that your home remains both stylish and safe during the holiday season.
Check Your Alarms
Before the holiday madness begins, take a moment to ensure your smoke detectors and carbon monoxide alarms are in working order. You should test them monthly and change the batteries at least once a year. You can also install smart alarms that can alert you on your phone or tablet in case of an emergency. Safety always comes first, and this simple check can make all the difference in keeping your home and loved ones safe during the holiday season.
Safety is of utmost importance during the holidays, but that doesn't mean you have to compromise on style. Share this post with your friends and save it for reference as a reminder to put safety first while creating a festive and secure holiday ambiance in your home. Let's make this holiday season one to remember, filled with joy and peace of mind.
Thank you for reaching out!
We'll get in touch with you soon.
Never miss out on our blog post by subscribing to our Facebook Page.

🏡🔧 Want to stay in the loop about all things related to Toronto real estate, home maintenance tips, and home improvement ideas? Subscribe to our Facebook page now! 📝 We'll keep you informed and inspired, ensuring you never miss out on the latest trends and insights. Join our community of savvy homeowners today! Click that "Subscribe" button and let's embark on this exciting journey together! 🌟