Hose Bibs Maintenance Tips
Khoa Le
For nearly a decade, Khoa has been actively engaged in the real estate industry, providing invaluable support to many clients in buying, selling and investing in Toronto and surrounding areas.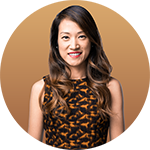 The autumn season is upon us, and it's time to show your home some love. Our "Hose Bibs Maintenance Tips" will help you ensure that your property is ready for the chillier days ahead.
Check for Leaks
A hose-bib is basically just a tap where you can attach a hose from your water system. Typically this sits around the yard, garage, or beyond your home. If it's running all the time and you don't have anything running from it, [this hose bib] probably leaks. A trickle can lead to gallons down the drain and raise your water bill. Turn off your water source, and test this with faucet, to see if any leak is going on. Check for cracks, rust, or rusted washers. And if you come across some, replace those too. Plumber's tape is another method you may use to cover the crack.
Frost-proof Hose Bibs
We live in a winter wonderland — and more specifically, Toronto… which is known for being f* freezing! "During freezing temperatures, the water in a hose bib can freeze and expand.". It could result in the pipe exploding which will impact your entire plumbing system. To avoid this make certain that your hose taps are ice proofed. Frost-proof hose bibs come with a long stem that runs through the walls and cuts of the water inside (to reduce frozen piping). Thus, water does not remain in the exposed end of the hose bib. To gain even more protection, think about covering your hose bibs with foam covers or blankets.
Drain & Disconnect
Before it gets really cold, detach anything attached to the hose bibs and empty the hoses. Taking this step can keep water from freezing and breaking your water hoses. It can also help protect against backflow, which is the flow of contaminated water from the hose into your drinking water source. Turn off the water supply to your property before leaving and open the faucet to drain your hose bibs , this can be achieved by turning the faucet to an angle where the water runs out. Allow the faucet to run until it runs dry. Then turn off the tap and store your pipes in a dry environment.
Insulate the Hose
Insulate your garden hose so that is doesn't freeze and crack. It's an inexpensive investment just for protecting their hose from season to season. There are hose covers you can purchase, or create your own with old towels or clothes. Ensure that you cover over all of the hose and tie it up with tape or ties.
#HoseBibs #FallHomeMaintenance #HomeownerTips #RealEstateExpert #homemaintenancetips #TorontoHomes #homemaintenance #torontorealestate #homeguide #torontoliving #realimpactgroup #homebuyingtips #yourlifechangingmoves #helpingclientsachievetheirheartdesirethroughrealestate #makingimpact #khoale #yyz
Thank you for reaching out!
We'll get in touch with you soon.
Never miss out on our blog post by subscribing to our Facebook Page.

🏡🔧 Want to stay in the loop about all things related to Toronto real estate, home maintenance tips, and home improvement ideas? Subscribe to our Facebook page now! 📝 We'll keep you informed and inspired, ensuring you never miss out on the latest trends and insights. Join our community of savvy homeowners today! Click that "Subscribe" button and let's embark on this exciting journey together! 🌟