Khoa Le
For nearly a decade, Khoa has been actively engaged in the real estate industry, providing invaluable support to many clients in buying, selling and investing in Toronto and surrounding areas.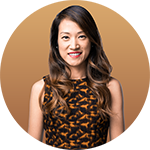 If you're like me, you love giving your home a fresh coat of paint every once in a while. It's amazing how a new color can transform a room and make it feel more inviting. But what do you do with the leftover paint? You don't want to waste it, but you also don't want it to go bad or take up too much space.
Don't worry, I've got you covered. In this blog post, I'm going to share with you some paint can storage tricks that will help you keep your paint fresh and organized for future use. Whether you have a few cans or a whole collection, these tips will make your life easier and your home more beautiful.
Ready to learn how to store paint cans like a pro? Let's get started!
And that's it! You've just learned how to store paint cans like a pro. Now you can enjoy your fresh paint for longer and save money on buying new cans.
I hope you found this blog post helpful and informative. If you did, please share it with your friends and family who might benefit from these tips. And if you have any questions or comments, feel free to contact us.
Happy painting! 🖌🧑‍🎨
Thank you for reaching out!
We'll get in touch with you soon.
Never miss out on our blog post by subscribing to our Facebook Page.

🏡🔧 Want to stay in the loop about all things related to Toronto real estate, home maintenance tips, and home improvement ideas? Subscribe to our Facebook page now! 📝 We'll keep you informed and inspired, ensuring you never miss out on the latest trends and insights. Join our community of savvy homeowners today! Click that "Subscribe" button and let's embark on this exciting journey together! 🌟