Khoa Le
For nearly a decade, Khoa has been actively engaged in the real estate industry, providing invaluable support to many clients in buying, selling and investing in Toronto and surrounding areas.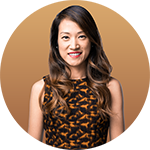 Lighting is one of the most important aspects of interior design. It can make or break the mood, style, and functionality of your space. But how do you create the right lighting for your home? Here are six tips to help you create a well-lit and cozy environment.
Lighting is an essential element of interior design that can transform your home into a comfortable and stylish sanctuary. By following these six tips, you can create a well-lit and cozy environment that reflects your personality and lifestyle.
I hope you enjoyed this blog post and found it helpful. If you have any questions or feedback, please leave a comment below. Thank you for reading! 😊
Thank you for reaching out!
We'll get in touch with you soon.
Never miss out on our blog post by subscribing to our Facebook Page.

🏡🔧 Want to stay in the loop about all things related to Toronto real estate, home maintenance tips, and home improvement ideas? Subscribe to our Facebook page now! 📝 We'll keep you informed and inspired, ensuring you never miss out on the latest trends and insights. Join our community of savvy homeowners today! Click that "Subscribe" button and let's embark on this exciting journey together! 🌟