Get Your Home Fall-Ready!
Khoa Le
For nearly a decade, Khoa has been actively engaged in the real estate industry, providing invaluable support to many clients in buying, selling and investing in Toronto and surrounding areas.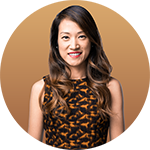 Fall is just around the corner, and it's the perfect time to get your home ready for the coziest season of the year! Whether you live in a condo or a house, there are some essential maintenance tasks that every homeowner should do to keep their property in tip-top shape. Here are some of the most important things you need to do to prepare your home for fall season.
These are some of the essential fall season home maintenance tips that every homeowner should know. By following these tips, you can ensure that your home is ready for the colder months ahead. If you need any help with these tasks or have any questions about buying or selling a home in Toronto, feel free to contact me anytime. I am a real estate expert who can help you with all your real estate needs.
#FallHomeMaintenance #HomeownerTips #RealEstateExpert #TorontoHomes #homemaintenancetips #homemaintenance #torontorealestate #torontoliving #homeguide #homebuyingtips #realimpactgroup #yourlifechangingmoves #helpingclientsachievetheirheartdesirethroughrealestate #makingimpact #khoale #yyz
Thank you for reaching out!
We'll get in touch with you soon.
Never miss out on our blog post by subscribing to our Facebook Page.

🏡🔧 Want to stay in the loop about all things related to Toronto real estate, home maintenance tips, and home improvement ideas? Subscribe to our Facebook page now! 📝 We'll keep you informed and inspired, ensuring you never miss out on the latest trends and insights. Join our community of savvy homeowners today! Click that "Subscribe" button and let's embark on this exciting journey together! 🌟