Essential Tips To Make Your Thanksgiving Gathering At Home A Success
Khoa Le
For nearly a decade, Khoa has been actively engaged in the real estate industry, providing invaluable support to many clients in buying, selling and investing in Toronto and surrounding areas.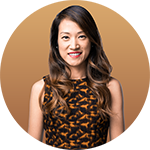 Thanksgiving is a time for gratitude and spending time with loved ones, so don't let the stress of planning get in the way! Here are a few tips to help you get ready.
Clean and Organize
Declutter and clean your living spaces, especially if you're hosting guests. This will make your home more inviting and spacious. You can also donate or recycle any items that you no longer need or use. A tidy and organized home will make you feel more relaxed and prepared for the holiday. You can start by sorting out your belongings into three categories: keep, donate, or discard. Then, you can store the items that you want to keep in appropriate places, such as drawers, closets, or shelves. You can also label them for easy access. Next, you can pack the items that you want to donate in bags or boxes and drop them off at a local charity or thrift store. Finally, you can dispose of the items that you want to discard in a responsible way, such as recycling, composting, or throwing them away.
Service the Kitchen Appliances
If you're cooking a big Thanksgiving meal, make sure your kitchen appliances are in good working order. Clean the oven, check the fridge, and replace any malfunctioning appliances. You don't want to deal with a broken oven or a leaking fridge on the big day. You can also stock up on essential ingredients and utensils ahead of time, so you don't have to run to the store at the last minute. You can make a list of everything that you need for your menu and check your pantry and fridge for what you already have. Then, you can shop for the rest of the items online or at your local grocery store. You can also order some items online, such as a turkey, a pie, or a cake, and have them delivered to your door. You can also prepare some dishes in advance, such as soups, salads, casseroles, or sauces, and freeze them until the day of the meal. This will save you time and energy on Thanksgiving.
Guest Room Prep
If you have overnight guests, prepare a cozy and welcoming guest room with fresh linens, towels, and extra toiletries. You can also add some personal touches, such as a vase of flowers, a basket of snacks, or a note with the Wi-Fi password. Your guests will appreciate your hospitality and feel more at home. You can also make sure that the guest room has enough lighting, heating, ventilation, and privacy. You can provide some lamps, blankets, fans, or curtains for your guests' comfort. You can also check that the guest room has enough outlets and chargers for their devices. You can also offer some entertainment options for your guests, such as books, magazines, games, or movies. You can also invite them to join you in some activities around the house or in the neighborhood.
Prepare for Pets
As a pet owner, ensure your pets are comfortable and safe during the festivities. Have a designated area for them, away from the hustle and bustle. Make sure they have enough food, water, toys, and bedding. You can also ask your guests to refrain from feeding them any human food, as some may be harmful to them. If your pets are anxious or aggressive around strangers, you may want to consider boarding them or hiring a pet sitter for the day. You can also make sure that your pets have their tags and microchips updated in case they get lost or escape. You can also keep them away from any decorations or plants that may be toxic or hazardous to them. You can also monitor their behavior and health during the holiday and consult a veterinarian if needed.
Decorate Safely
If you're decorating for Thanksgiving, use fire-resistant materials and be cautious with candles or open flames. You can also opt for battery-operated or LED lights instead of traditional ones. Avoid placing any decorations near heat sources or electrical outlets. You can also check for any loose wires or broken bulbs before plugging in your lights. Keep your decorations out of reach of children and pets, who may be tempted to play with them or chew on them. You can also choose decorations that match your theme and style. You can use natural elements, such as pumpkins, pine cones, leaves, or flowers, to create a festive and cozy atmosphere. You can also use some DIY or handmade decorations, such as wreaths, garlands, or centerpieces, to add some personality and charm to your home. You can also display some photos or artworks that reflect your gratitude and joy.
Stay Relaxed
Lastly, don't forget to relax and enjoy the day. Thanksgiving is about gratitude and spending time with loved ones, so don't stress too much about perfection. You can also delegate some tasks to your family members or friends, such as setting the table, serving the food, or cleaning up afterwards. Remember to take some time for yourself, too. You can meditate, read a book, listen to music, or do whatever makes you happy. You can also express your gratitude to your guests and hosts for sharing the day with you. You can also share some stories, memories, or jokes with them to create a fun and memorable experience.
Thanksgiving is a wonderful occasion to celebrate and give thanks for all the blessings in your life. By following these tips, you can make sure that your home is ready for the holiday and that you have a stress-free and memorable day.
I hope you enjoyed reading this blog post. If you have any questions or comments, please feel free to leave them below. I would love to hear from you! And if you're looking for a real estate expert who can help you achieve your heart's desire through real estate, please contact me at 647-271-5461, email me at [email protected] or visit my website at [www.realimpactgroup.com]. I'm here to make an impact on your life! Thank you for reading!
#thanksgiving #thanksgivingtips #thanksgivingprep #homemaintenance #homemaintenancetips #TorontoHomes #torontorealestate #homeguide #torontoliving #realestateexpert #realimpactgroup #homebuyingtips #yourlifechangingmoves #helpingclientsachievetheirheartdesirethroughrealestate #makingimpact #khoale #yyz
Thank you for reaching out!
We'll get in touch with you soon.
Never miss out on our blog post by subscribing to our Facebook Page.

🏡🔧 Want to stay in the loop about all things related to Toronto real estate, home maintenance tips, and home improvement ideas? Subscribe to our Facebook page now! 📝 We'll keep you informed and inspired, ensuring you never miss out on the latest trends and insights. Join our community of savvy homeowners today! Click that "Subscribe" button and let's embark on this exciting journey together! 🌟