*BEYOND THE HEADLINES* - BoC Oct 25 Annoucement
Khoa Le
For nearly a decade, Khoa has been actively engaged in the real estate industry, providing invaluable support to many clients in buying, selling and investing in Toronto and surrounding areas.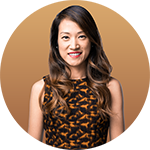 Our friend, Jordan Lee from Vine Group Mortgage Brokerage has something to share about the recent Bank of Canada update. Let's see what she has to say below.


Hi : ) Happy Friday my friends
Of course, we have all heard by now that the Bank of Canada decided to hold the interest rate at 5% (yay!)
But I wanted to wait until more outlooks/projections came out to send my notes on what this really means. Although the rate hold looks like good news on the surface level, there are a lot of very important details to highlight and pay attention to beyond the interest rate decision.
BOC Announcement Beyond The Headline
There continue to be inflationary pressures and concerns

Oil prices are higher than was assumed in July

The war in Gaza/Israel is a new source of geopolitical uncertainty and volatility making it even harder to predict where we are heading in the next 6-18 months

The past interest rate increases are proving to be effective on the Canadian economic activity (less demand for housing, durable goods and many services)

Mortgage interest costs and inflation in rent continue to trend high which impacts inflation in an upward direction

Core inflation is showing little downward momentum which is not good news

BoC anticipates inflation to average around 3.5% through to the middle of next year (2024)

BoC does not anticipate to get to 2% goal until 2025

BoC has made it clear that lowering interest rate is not on their radar currently and they need to see clear evidence that we're on a path to 2% before starting that discussion.
Housing Market Impact
BoC says home price drops driven by recent hikes in interest rates weren't as steep as monetary policymakers anticipated. This is due largely to a "structural" lack of supply

The housing market is proving to more resilient than anticipated, but expect more declines to come

"Really, until we address that supply issue, interest rates on their own are not going to help us get back to a housing affordability situation," -Carolyn Rogers, senior deputy governor at the Bank of Canada

Canada's most expensive housing markets in Ontario and British Columbia have taken a harder hit while some cities in Alberta like Calgary are continuing to see growth

She attributes the resilience of Alberta's housing markets to the lower debt-to-household income levels in the province and relative strength of the commodity-rich western economy.

Experts believe home prices have further to fall as the pain of higher interest rates takes hold on homeowners in the months ahead noting




"The downturn is likely to last a few more quarters,"

If the bank is forced to keep interest rates high for longer … then it increases the risk that we see job losses and therefore forced home sales and therefore a much, much greater weakening of the housing market

A gradual rise in unemployment and "quieter sales" in the coming quarters should help swing conditions into the housing market back to buyers' favour.
Mortgage Impact
Estimates for the housing correction assume there won't be a high degree of forced selling among current homeowners

A Royal LePage report released Thursday shows 31 per cent of mortgage holders are set to renew in the next 18 months. Of that cohort, 74 per cent say they're worried about the impact of higher interest rates, according to the survey based on Nanos polling between Sept. 8-14.

Despite anxiety among homeowners, the Bank of Canada's latest Monetary Policy Report released alongside Wednesday's decision shows higher rates haven't yet caused too many problems in the mortgage space.

While the central bank indicates that "financial stress" has risen among households since the pandemic, it finds that delinquency rates for mortgages remain near "all-time lows."

The same can't be said for other types of credit, which are seeing a growing share of borrowers falling behind on payments by 60 days or more, the report showed. It singled out delinquency rates on car loans as surpassing pre-pandemic levels as of late.

When people cut their spending elsewhere to stay on top of rising mortgage payments, that's a force that can chill the economy and lead some companies to job cuts, Brown explains. That loss of income can act as the final domino that forces a homeowner to default on their mortgage.
*BOTTOM LINE: BOC HAS STRESSED THERE IS CONCERN THAT PROGRESS TOWARDS PRICE STABILITY IS SLOW AND INFLATIONARY RISKS HAVE INCREASED AND IS PREPARED TO RAISE THE POLICY RATE FURTHER IF NEEDED*
"There's always going to be a certain amount of volatility and headline CPI inflation," said Macklem. "We've been very deliberate. We're leaving the door open to further interest rate increases because there is uncertainty about that and if we see inflationary pressures persist, we are prepared to raise our interest rate further."
A few great articles for a deeper perspective:

Written by Jordan Lee, Mortgage Agent, Vine Group Mortgage Brokerage
Thank you for reaching out!
We'll get in touch with you soon.
Never miss out on our blog post by subscribing to our Facebook Page.

🏡🔧 Want to stay in the loop about all things related to Toronto real estate, home maintenance tips, and home improvement ideas? Subscribe to our Facebook page now! 📝 We'll keep you informed and inspired, ensuring you never miss out on the latest trends and insights. Join our community of savvy homeowners today! Click that "Subscribe" button and let's embark on this exciting journey together! 🌟