Unveiling Toronto's Pedestrian Paradises: Discover the City's Most Walkable Neighborhoods
Khoa Le
For nearly a decade, Khoa has been actively engaged in the real estate industry, providing invaluable support to many clients in buying, selling and investing in Toronto and surrounding areas.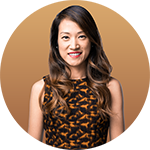 We invite you to explore the vibrant metropolis of Toronto through the lens of its most walkable neighborhoods. From the tranquil shores of The Beaches to the upscale allure of Yorkville, the historic charm of The Annex to the urban energy of the Bay Street Corridor, the artistic haven of Trinity-Bellwoods to the eclectic vibes of Leslieville, each neighborhood offers a distinctive character and a pedestrian-friendly environment that beckons you to immerse yourself in its streets. Join us as we uncover the hidden gems, showcase the amenities, and celebrate the connectivity and accessibility that make these neighborhoods a delight for both residents and visitors seeking to experience the vibrant atmosphere of Toronto one step at a time.
The Beaches - A Toronto Neighborhood that Walks the Walk
Walk Score: 81
Toronto boasts an array of neighborhoods, each with its own unique vibe and lifestyle. But when it comes to walkability, one neighborhood stands above the rest: The Beaches. Nestled along the picturesque shores of Lake Ontario, this lively community combines natural beauty and convenience, creating the ultimate pedestrian-friendly experience.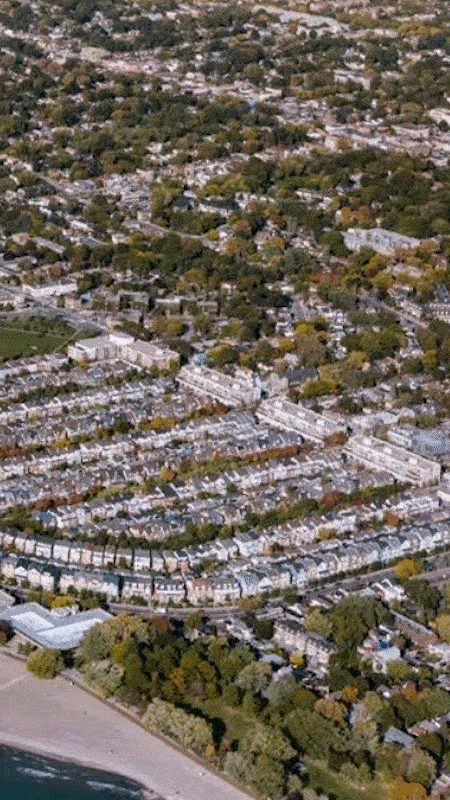 From well-maintained sidewalks to tree-lined streets, The Beaches beckons residents and visitors alike to explore on foot. With plenty of shops, restaurants, cafes, and boutiques scattered throughout the area, there's always something exciting to discover around every corner. Whether you're taking a leisurely stroll down Queen Street East or wandering along the boardwalk, The Beaches offers a delightful pedestrian experience.
But it's not just a shopper's paradise. The Beaches also boasts several parks and green spaces, such as Kew Gardens and Woodbine Park, providing ample opportunities for outdoor activities and relaxation, making it one of the most walkable neighborhoods in the city.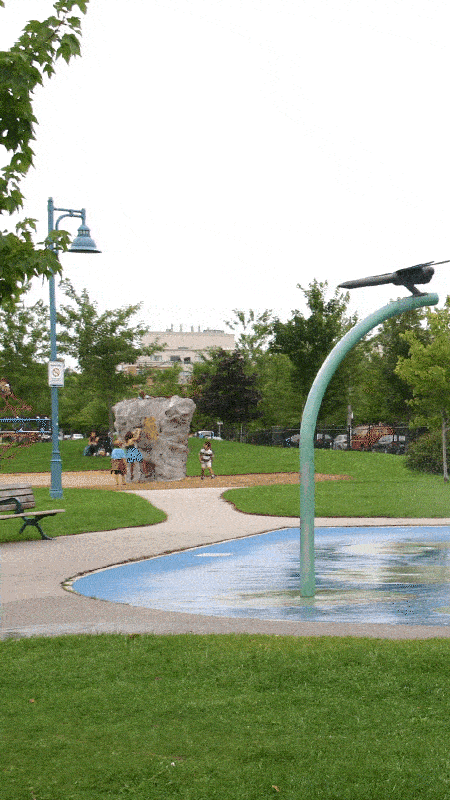 Plus, The Beaches benefits from excellent public transportation options. The Queen Street streetcar line runs right through the neighborhood, seamlessly connecting you to other parts of the city. And its proximity to downtown Toronto means you can easily walk or bike to your destination without needing to rent a car.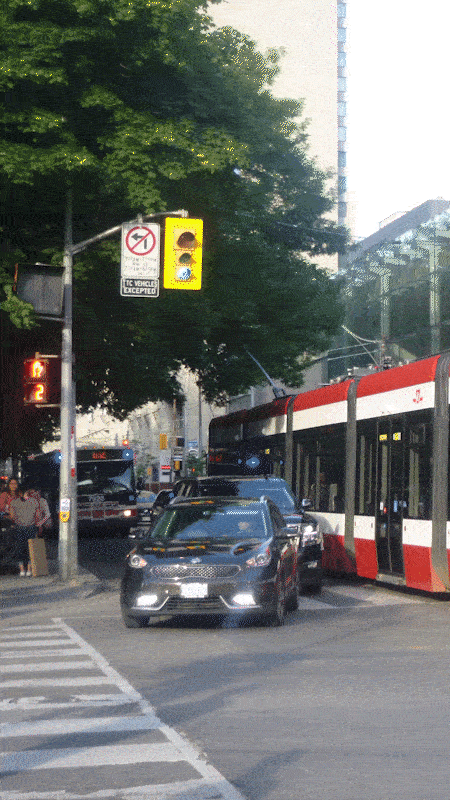 But perhaps most importantly, The Beaches is considered one of the safest neighborhoods in Toronto. Its well-lit streets and tight-knit community create a secure environment for pedestrians of all ages.
In conclusion, whether you're a resident or a visitor, exploring The Beaches on foot is a must-do experience. With a perfect blend of charming streets and diverse amenities, you'll find yourself immersed in this vibrant community's unique charm and welcoming atmosphere. So ditch the car and lace-up your walking shoes – let's stroll!
Discover Yorkville's Pedestrian Paradise
Walk Score: 97
Want to experience upscale shopping, exquisite dining, and a vibrant cultural scene in Toronto? Look no further than Yorkville! This neighborhood is not only luxurious but also one of the most walkable in the city. With beautifully landscaped streets, wide sidewalks, and numerous attractions within easy reach, Yorkville effortlessly combines convenience, style, and pedestrian-friendly design.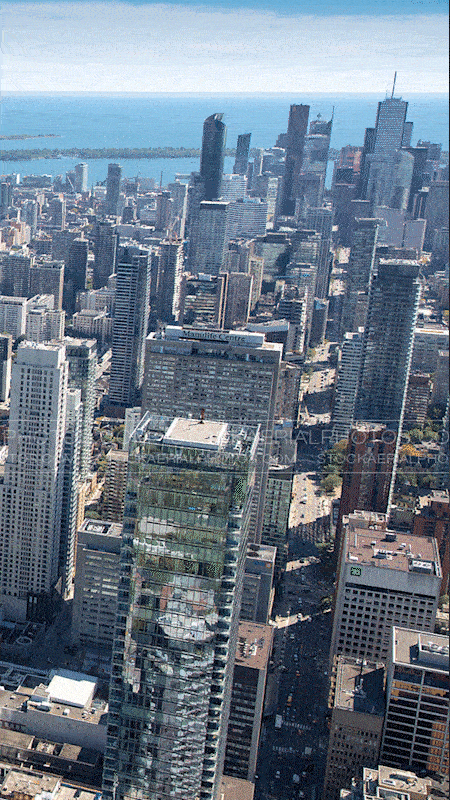 Plush high-end boutiques, world-renowned restaurants, and exquisite art galleries line the bustling thoroughfares of Yorkville, such as Bloor Street West and Cumberland Street. The neighborhood's compact layout ensures that everything is just a short walk away, making it easy for both residents and visitors to explore the area. From trendy fashion to delicious culinary indulgences, or immersing yourself in the local arts scene, Yorkville offers a seamless pedestrian experience.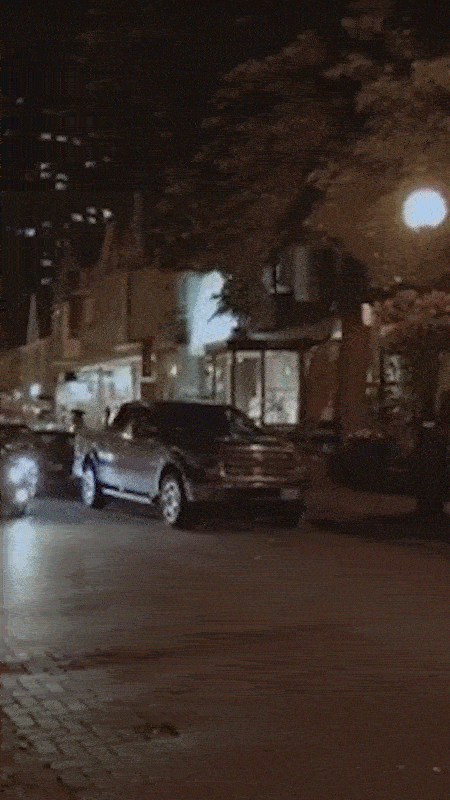 One notable feature that contributes to Yorkville's walkability is the Mink Mile. This stretch of Bloor Street West, from Yonge Street to Avenue Road, is renowned for its luxury retailers and flagship stores. Luxuriate in the beautifully designed storefronts, elegant architecture, and chic atmosphere.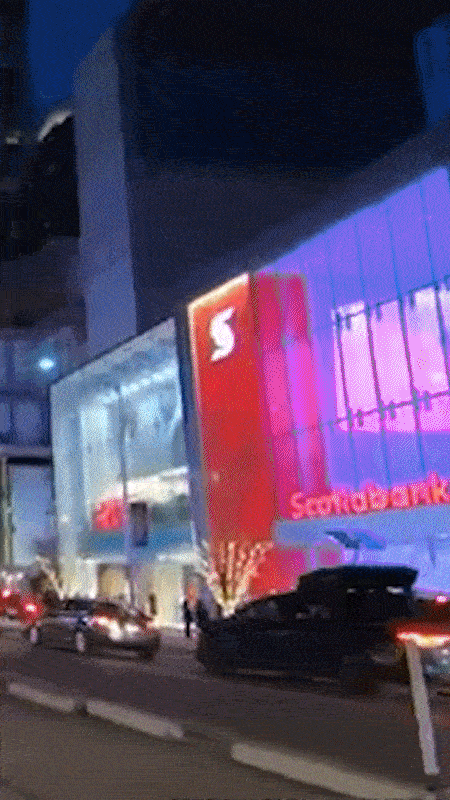 Yorkville also includes green spaces, such as the Village of Yorkville Park, which provides a peaceful and calming escape from the hustle and bustle of the city. Take leisurely strolls through the perfectly manicured gardens or find a peaceful spot to rest and relax. The green spaces in Yorkville add to the neighborhood's charm and make walking around even more enjoyable.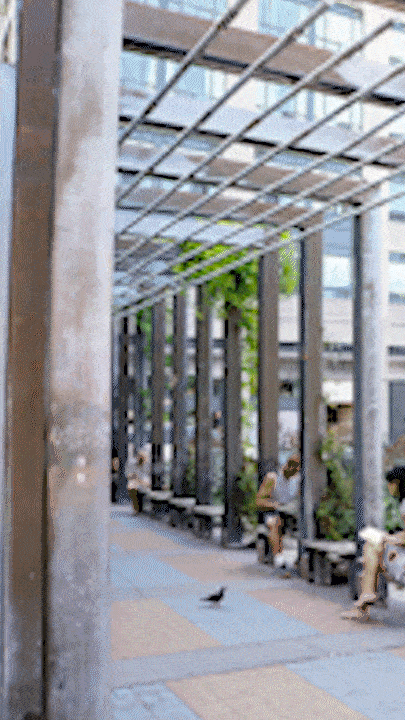 Not only that, Yorkville's proximity to neighboring areas such as Annex and Rosedale, makes walking and biking an easy and convenient option, allowing you to explore more of Toronto without the need for a car.

In conclusion, Yorkville's walkability is one of the key reasons why it is one of Toronto's premier neighborhoods. With pedestrian-friendly streets, plentiful amenities, and easy access to green spaces, Yorkville offers residents and visitors an easy and enjoyable experience on foot. Whether you're enjoying upscale shopping, immersing yourself in the arts, or simply taking in the breathtaking neighborhood atmosphere, Yorkville's walkability adds the perfect touch of elegance to your exploration.
The Annex: A Pedestrian Haven in the Heart of Toronto
Walk Score: 92
Looking for a charming neighborhood in Toronto that's easy to explore on foot? Look no further than The Annex. This beautiful area west of downtown offers historic homes, green spaces, and a thriving pedestrian atmosphere that's hard to beat.

For architecture lovers, The Annex is a dream come true. The tree-lined streets are home to Victorian and Edwardian-era houses that have been beautifully preserved. Take a stroll through the residential areas and you'll feel like you've been transported back in time.

But The Annex isn't just for history buffs. The neighborhood is also home to a wide range of shops, cafes, and restaurants. Bloor Street West is the main commercial avenue, where you'll find everything from specialty boutiques to cozy bookstores. And with lively street life and patios, there's always something happening on Bloor Street.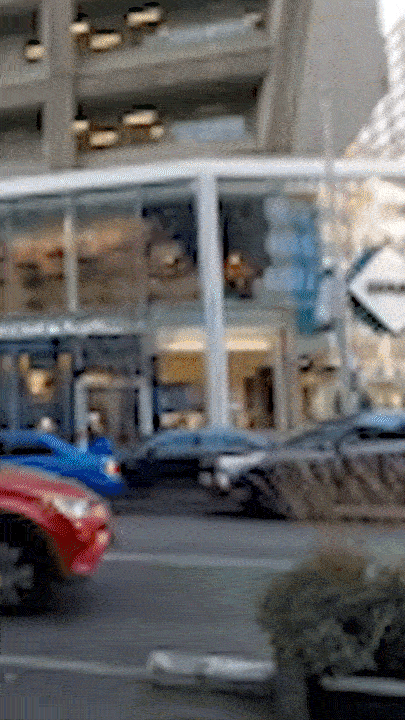 For those who love the outdoors, The Annex is minutes away from several parks, including Christie Pits and Vermont Square. These green spaces provide a relaxing respite from the hustle and bustle of the city and enhance the neighborhood's already impressive walkability.

Speaking of walkability, The Annex is a standout in this regard. With well-lit streets and an active community, pedestrians can feel safe exploring the streets day or night. And with easy access to public transportation, getting around the city is a breeze.

All in all, The Annex is a neighborhood that has it all. Its unique charm, cultural diversity, and pedestrian-friendly atmosphere make it a must-visit destination in Toronto. Whether you're a local or a visitor, exploring The Annex on foot is the perfect way to discover everything this neighborhood has to offer.
Bay Street Corridor: Where Walkability Meets Urban Convenience
Walk Score: 99
Step foot into the lively Bay Street Corridor, nestled in the heart of Toronto's downtown area. This bustling neighborhood seamlessly combines business, entertainment, and walkability to create a vibrant atmosphere that caters to all. Known for its towering skyscrapers that house major institutions, this area offers a pedestrian-friendly environment that makes it a standout.
The Bay Street Corridor's exceptional location makes it one of the most accessible areas in the city. Its well-maintained sidewalks and convenient street crossings make it easy to navigate, encouraging exploration by foot. The plethora of shops, restaurants, cafes, and entertainment venues within walking distance of each other adds to the excitement.

But that's not all. The Bay Street Corridor also has several green spaces, such as Queen's Park, providing pedestrians with the perfect escape from the urban hustle. With beautifully landscaped gardens and open spaces, it's the perfect spot to relax, have a picnic, or go for a leisurely walk.

When talking about transportation, this neighborhood has got it covered. With multiple subway stations and streetcar lines, traveling to other parts of the city becomes a breeze. However, the standout feature here is its walkability. Most attractions and necessities are all within walking distance, reducing the reliance on public transportation.
Last but not least, safety in the Bay Street Corridor is top-notch. With the constant high foot traffic, well-lit streets, and a strong police presence, pedestrians can walk with confidence and ease.
Trinity-Bellwoods: A Walkable Haven in Toronto's West End
Walk Score: 91
Behold the vibrant Trinity-Bellwoods neighborhood in Toronto's eclectic West End! This pedestrian-friendly haven is alive with cultural diversity and artistic flair. Enjoy tree-lined streets and charming parks, as well as a plethora of local businesses.

Trinity-Bellwoods Park is the crown jewel of the neighborhood and a gathering place for the locals. With its vast green space, it offers the perfect setting for outdoor activities, such as picnics on the grass and friendly games on the tennis courts. The walking paths provide a serene setting for leisurely strolls, and lead to the surrounding neighborhood.

Trinity-Bellwoods boasts an eclectic mix of independent boutiques, cozy cafes, and trendy restaurants along Queen Street West. Walking down the neighborhood's main artery is a sensory delight, with vibrant storefronts calling out to pedestrians to explore their unique offerings. From vintage treasures to artisanal coffee and international cuisine - Trinity-Bellwoods has something for everyone.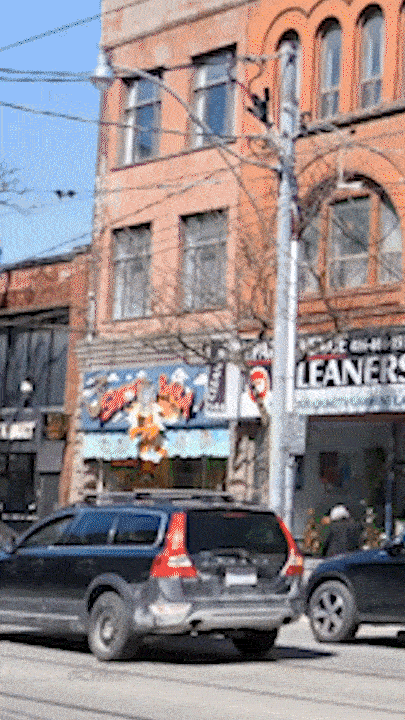 Thank you for reaching out!
We'll get in touch with you soon.
Never miss out on our blog post by subscribing to our Facebook Page.

🏡🔧 Want to stay in the loop about all things related to Toronto real estate, home maintenance tips, and home improvement ideas? Subscribe to our Facebook page now! 📝 We'll keep you informed and inspired, ensuring you never miss out on the latest trends and insights. Join our community of savvy homeowners today! Click that "Subscribe" button and let's embark on this exciting journey together! 🌟