Unveiling The Best Trees For Ultimate Privacy
Khoa Le
For nearly a decade, Khoa has been actively engaged in the real estate industry, providing invaluable support to many clients in buying, selling and investing in Toronto and surrounding areas.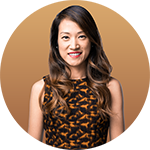 Are you tired of nosy neighbors peeping into your backyard? If so, it's time to create a secluded and tranquil oasis with some of the best privacy trees. These trees not only shield you from unwanted views, but also provide beauty, shade, and multiple health and environmental benefits. Here are some of our top picks for ultimate privacy:
This evergreen tree is a classic choice for privacy lovers. It has dense branches and moderate height that create a beautiful foliage display all year long. It also has a lovely fragrance that can make your backyard feel like a spa. Eastern white cedar is resistant to decay and insects, making it a durable and low-maintenance tree. It also provides food and shelter for wildlife, such as deer, squirrels, and birds. Additionally, eastern white cedar has medicinal properties that can help treat coughs, diarrhea, wounds, and skin problems.
This deciduous tree is famous for its stunning fall foliage that displays shades of red, orange, and gold. It also has a leafy canopy that provides shade and cooling during hot summer months. Sugar maple is a hardy and adaptable tree that can grow in various soils and climates. It also supports biodiversity by attracting pollinators, birds, and mammals. Moreover, sugar maple has nutritional and health benefits that come from its sap, which can be boiled into maple syrup or sugar. Maple sugar contains minerals and antioxidants that may have anticancer, anti-inflammatory, and liver-protective effects.
This majestic tree has a tall trunk and heart-shaped leaves that sway in the wind, creating a natural privacy screen that can thrive in poor and disturbed soils. It has ecological and economic benefits that come from its wood used for pulp, paper, furniture, and playgrounds. Furthermore, its bark contains salicylic acid, a natural painkiller and anti-inflammatory agent that has medicinal uses.
This tough and tolerant tree has an elegant and neat appearance that can be easily pruned and shaped. It also has a long lifespan of over 300 years and offers environmental and ornamental benefits that come from its flowers, fruits, and seeds. Its seeds can also be used as beads or buttons for crafts.
With its whimsical and graceful appearance, Weeping Willow creates a mesmerizing canopy that drapes over the ground. It helps prevent soil erosion by stabilizing the banks of streams or ponds while also providing aesthetic and therapeutic benefits. Its green leaves have a soothing effect on the eyes, and its branches can also be used for weaving baskets or making musical instruments.
By planting these best privacy trees in your backyard, you'll not only enhance your own space but also contribute to the environment. These trees provide beauty, privacy, and multiple benefits that make your backyard a green sanctuary where you can relax and enjoy nature.
Thank you for reaching out!
We'll get in touch with you soon.
Never miss out on our blog post by subscribing to our Facebook Page.

🏡🔧 Want to stay in the loop about all things related to Toronto real estate, home maintenance tips, and home improvement ideas? Subscribe to our Facebook page now! 📝 We'll keep you informed and inspired, ensuring you never miss out on the latest trends and insights. Join our community of savvy homeowners today! Click that "Subscribe" button and let's embark on this exciting journey together! 🌟