Summerlicious 2023: A Food Lover's Paradise
Khoa Le
For nearly a decade, Khoa has been actively engaged in the real estate industry, providing invaluable support to many clients in buying, selling and investing in Toronto and surrounding areas.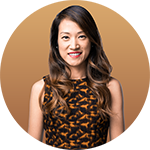 Get ready to satisfy your taste buds this summer! Toronto's much-anticipated culinary event, Summerlicious, is back from July 7th to 23rd. With 190 participating restaurants offering prix fixe menus, this is an opportunity you don't want to miss. From cozy cafés to upscale eateries, there's something delicious for everyone. And with new additions like Roses Cocina, The Kettle, and Curryish Tavern, the 2023 lineup promises to be innovative and exciting. But don't worry, popular favorites like Rosalinda, R&D, and The Carbon Bar are also back by demand.
But Summerlicious isn't just about the food. It's a chance to explore Toronto's neighborhoods, soak up its vibrant atmosphere, and experience the local culture. And with affordable pricing, you can tailor your dining experience to your budget and preferences. Lunch prices range from $20 to $55, while dinner options span from $25 to $75.
To ensure your spot at your desired restaurant, mark your calendars for June 29th when reservations open. We've addded a list of participating establishments below as well as their phone number. Don't wait too long, as popular spots fill up quickly. So get ready to embark on a culinary adventure and indulge in the best of what Toronto's food scene has to offer. Cheers to Summerlicious 2023!
Thank you for reaching out!
We'll get in touch with you soon.
Never miss out on our blog post by subscribing to our Facebook Page.

🏡🔧 Want to stay in the loop about all things related to Toronto real estate, home maintenance tips, and home improvement ideas? Subscribe to our Facebook page now! 📝 We'll keep you informed and inspired, ensuring you never miss out on the latest trends and insights. Join our community of savvy homeowners today! Click that "Subscribe" button and let's embark on this exciting journey together! 🌟