Stay Active With Your Family On These Amazing Biking Trails In Toronto
Khoa Le
For nearly a decade, Khoa has been actively engaged in the real estate industry, providing invaluable support to many clients in buying, selling and investing in Toronto and surrounding areas.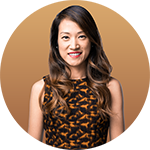 Are you searching for a fun activity that the whole family can enjoy together? Then our answer for you is biking! Whether you have young kids or elders, biking is a great way to stay active, healthy, and happy. Luckily, Toronto has plenty of bike trails that are suitable for riders of all levels and ages. In this blog, we'll showcase some of the best trails in the city that will make your family trip a memorable one.
Humber River Recreational Trail: A Safe and Scenic Trail for Beginners
First up, we have the Humber River Recreational Trail. This trail is perfect for beginners and offers a gentle ride along the beautiful Humber River. With smooth pavements, gentle slopes, and scenic landmarks such as Humber Bay Arch Bridge, this trail is both easy and safe. Other amenities, like washrooms, water fountains, benches, and playgrounds, make it easy for you and your family to take a break and enjoy the scenery.
Martin Goodman Trail: A Waterfront Trail with Plenty of Attractions
Next, we have the Martin Goodman Trail, which stretches along the shores of Lake Ontario. This trail offers gorgeous views of the city's skyline and boasts many attractions such as Sunnyside Park and HTO Park that your family is sure to love. With amenities for kids and elders like washrooms, bike rentals, and snack bars, enjoying the beautiful waterfront has never been more accessible. Here's a timelapse of the trail from Lilithe Lotor's YouTube channel:.
Tommy Thompson Park: A Trail for Nature Lovers and Birdwatchers
If you're seeking a unique adventure through nature, try Tommy Thompson Park, where you can bike through meadows, marshes, and woodlands. This park is also known for hosting many rare bird species, making it an excellent opportunity for birdwatching. The natural beauty of the park is not its only perk, as it also offers facilities such as washrooms, picnic tables, nature centers, and interpretive signs that cater to children and elders. Here's a preview of the track from 85oztube's YouTube channel:
Don Valley Ravine System: A Trail for Adventure Seekers and Nature Enthusiasts
For those looking for a more challenging ride, look no further than the Don Valley Ravine System. Here, you'll find numerous biking options that cater to different levels of difficulty. The Lower Don Trail is perfect for peaceful and scenic routes, while the Crothers Woods mountain bike trails offer more technically challenging rides. With amenities like washrooms, bike rentals, and picnic areas, this trail system is perfect for adventure seekers and nature enthusiasts alike. Here's a preview of the track from MTB Travel Review's YouTube channel.
Toronto Islands: A Car-Free Trail with Many Attractions for Kids
Have you ever wanted to go on a family-friendly bike adventure that's not only safe, but also entertaining? Look no further than the Toronto Islands! These islands are car-free and perfect for teaching kids how to ride bikes. With cycling paths that wind through green spaces and along beaches, you won't want to miss out on the beautiful sights and picnic spots available. Plus, there are plenty of attractions specifically for kids, like the Centreville Amusement Park and Franklin Children's Garden. Not only is the Toronto Islands an ideal location for a bike ride, but it also boasts many facilities designed with families in mind. You'll find bike rentals, water fountains, snack bars, and more scattered throughout Centre Island, Ward's Island, Hanlan's Point, and Gibraltar Point. Here's a sped-up preview of the bike tracks from 85oztube's YouTube channel:
With something for everyone, there's no reason to hesitate. Grab your bikes, helmets, and water bottles and experience the joy of family bonding while exploring the scenic beauty of Toronto. You're sure to make memories that will last a lifetime!
Thank you for reaching out!
We'll get in touch with you soon.
Never miss out on our blog post by subscribing to our Facebook Page.

🏡🔧 Want to stay in the loop about all things related to Toronto real estate, home maintenance tips, and home improvement ideas? Subscribe to our Facebook page now! 📝 We'll keep you informed and inspired, ensuring you never miss out on the latest trends and insights. Join our community of savvy homeowners today! Click that "Subscribe" button and let's embark on this exciting journey together! 🌟