Protect Your Home Againts Burst Pipes
Khoa Le
For nearly a decade, Khoa has been actively engaged in the real estate industry, providing invaluable support to many clients in buying, selling and investing in Toronto and surrounding areas.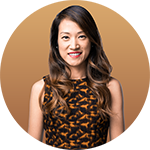 Fall is here, and so are your essential home maintenance tips! As the weather gets colder, you need to take some extra steps to ensure your home is cozy and protected this season and the in seasons to come. One of the most common and costly problems that homeowners face in the winter is burst pipes. When water freezes inside pipes, it expands and creates pressure that can cause them to crack or rupture. This can lead to flooding, water damage, mold growth, and expensive repairs. Don't let burst pipes dampen your season. Follow these tips to protect your home from plumbing disasters.
By following these tips, you can prevent burst pipes in your home this fall and enjoy a cozy and worry-free winter. If you have any questions or need help with your plumbing needs, don't hesitate to contact me. I'm a real estate expert with years of experience in helping clients achieve their heart's desire through real estate. Whether you're looking to buy or sell a home in Toronto, I'm here to guide you every step of the way.
#BurstPipes #FallHomeMaintenance #HomeownerTips #RealEstateExpert #TorontoHomes #homemaintenancetips #homemaintenance #torontorealestate #torontoliving #homeguide #homebuyingtips #realimpactgroup #yourlifechangingmoves #helpingclientsachievetheirheartdesirethroughrealestate #makingimpact #khoale #yyz
Thank you for reaching out!
We'll get in touch with you soon.
Never miss out on our blog post by subscribing to our Facebook Page.

🏡🔧 Want to stay in the loop about all things related to Toronto real estate, home maintenance tips, and home improvement ideas? Subscribe to our Facebook page now! 📝 We'll keep you informed and inspired, ensuring you never miss out on the latest trends and insights. Join our community of savvy homeowners today! Click that "Subscribe" button and let's embark on this exciting journey together! 🌟