Home Exterior Make Over: Stucco, Siding, or Brick?
Khoa Le
For nearly a decade, Khoa has been actively engaged in the real estate industry, providing invaluable support to many clients in buying, selling and investing in Toronto and surrounding areas.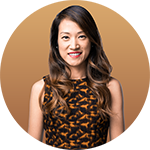 Your home is more than just a place to live. It's a reflection of your personality, your style, and your values. That's why choosing the right exterior for your home is so important. It can make or break your curb appeal, your comfort, and your resale value.
But with so many options available, how do you know which one is best for you? In this article, we'll compare three popular exterior options: stucco, siding, and brick. We'll highlight their advantages, disadvantages, and suitability for different types of homes. By the end of this article, you'll have a better idea of which exterior option is right for you.
Stucco - Stylish and Versatile
Tired of your home's outdated exterior? Meet stucco, the chameleon of homes. Not only does it offer a modern aesthetic, but its durability and versatility make it a top choice for homeowners like you.
Siding - Charming and Customizable
Ready to give your home a personality makeover? Siding is the perfect option for homeowners who want variety and easy maintenance. With a range of styles, your home will be protected and stylish.
Brick - Timeless and Strong
Brick: the epitome of elegance and strength. When you want to make a lasting impression, brick delivers. Discover why it may be the perfect choice for your cherished home.
Choosing the right exterior for your home is a big decision that requires careful consideration of your budget, preferences, and needs. Whether you opt for stucco, siding, or brick, you can enhance your home's appearance and functionality with the help of a professional contractor. Contact us today for a free consultation and estimate. We'll help you find the best exterior option for your home.
Thank you for reaching out!
We'll get in touch with you soon.
Never miss out on our blog post by subscribing to our Facebook Page.

🏡🔧 Want to stay in the loop about all things related to Toronto real estate, home maintenance tips, and home improvement ideas? Subscribe to our Facebook page now! 📝 We'll keep you informed and inspired, ensuring you never miss out on the latest trends and insights. Join our community of savvy homeowners today! Click that "Subscribe" button and let's embark on this exciting journey together! 🌟