Khoa Le
For nearly a decade, Khoa has been actively engaged in the real estate industry, providing invaluable support to many clients in buying, selling and investing in Toronto and surrounding areas.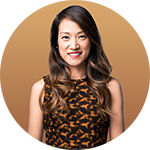 Welcome to Toronto – a city that never sleeps and welcomes visitors from all over the world! Beyond the famous CN Tower and downtown attractions lies a world of hidden gems waiting to be explored! We've taken the liberty to highlight the top 10 under-the-radar spots you must not miss!
In conclusion, Toronto is not only about the world-renowned attractions but the "hidden" gems that add to its pulse-racing culture and unique history. Don't miss out on these lesser-known spots that promise to offer a different perspective of the city. Make sure you add them to your itinerary and enjoy all that the city has to offer!
Thank you for reaching out!
We'll get in touch with you soon.
Get updates about our newest posts
on your Facebook Feeds