Five Ramen Restaurants in Toronto That You Shouldn't Miss
Khoa Le
For nearly a decade, Khoa has been actively engaged in the real estate industry, providing invaluable support to many clients in buying, selling and investing in Toronto and surrounding areas.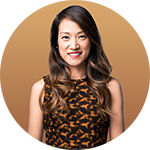 Are you a noodle aficionado on the lookout for a lip-smacking ramen experience in the bustling city of Toronto? Well, look no further because I've got the scoop on five delightful ramen joints that will leave your taste buds doing the happy dance!
Ikkousha Ramen Toronto



249 Queen St W, Toronto, ON M5V 1Z4, Canada
www.ikkousha.ca
Imagine stepping into a cozy little joint where the air is filled with tantalizing aromas and the sounds of satisfied slurping. This place is like a ramen oasis, serving up bowls of traditional Japanese ramen that will transport you straight to the bustling streets of Tokyo. But that's not all! They've got a secret weapon up their sleeve: crispy gyoza and finger-licking fried chicken wings that will make your taste buds sing with joy. Get ready to embark on a flavor-packed adventure that will have you saying, "More please!"
Gushi


707 Dundas St W, Toronto, ON M5T 2W6
www.eatgushi.ca
Behold the wonders of Gushi, the purveyor of mouthwatering, finger-licking Japanese fried chicken in the bustling city of Toronto! Their juicy and crispy creations will transport you straight to the streets of Japan, where flavor reigns supreme. But that's not all, my friends! Gushi's unwavering dedication to quality ingredients and sustainability will make you feel like you're doing a happy dance for both your taste buds and the environment. Gushi is the ultimate destination for those seeking delectable and top-notch Japanese street food. This place combines the best of both worlds with their delectable ramen and mouthwatering sushi, giving you a one-way ticket to flavor town. Get ready to embark on a flavor adventure that will leave you craving more, and saying 'arigato' to your taste buds!
Gonzo Izakaya


940 College St, Toronto, ON M6H 1A5, Canada
www.gonzofoodcompany.com
Prepare to be welcomed with open arms and treated like a true VIP because their mission at this extraordinary establishment is to make every guest feel like a superstar! They don't just serve delectable food; they serve up a one-of-a-kind, unforgettable experience that will have you saying, "This is gonzo-rous!" So get ready to indulge in culinary delights while basking in an atmosphere that's bursting with excitement. From the moment you walk through our doors, you'll know you're in for something truly special. So sit back, relax, and get ready to be taken to a gonzo-rous adventure of epic proportions!
Wonton Hut


671 Queen St W, Toronto, ON M6J 1E6, Canada
www.wontonhut.ca
Eddie Yeung, the mastermind behind Wonton Hut, a true Canadian culinary legend with roots in Hong Kong, China. Influenced by his family's passion for hospitality, Eddie knew from an early age that his destiny was to conquer the world of noodles. At the tender age of 16, he embarked on a journey of apprenticeships with renowned noodle chefs, diving deep into the secrets of the intricate southern-style wonton.
In 1993, Eddie spread his wings and immigrated to the land of poutine and maple syrup - Canada! He honed his skills at various restaurants in the vibrant city of Toronto, leaving a trail of satisfied taste buds in his wake. Finally, in 2009, Eddie's dream came true when he flung open the doors of Wonton Hut, his very own Toronto masterpiece.
Oh, but there's more! Wonton Hut isn't just any old eatery. It holds a special place in our hearts because it's a proud partner of SickKids, showing that Eddie's not only a master of wonton wizardry, but he's got a big heart too. So, come on down to Wonton Hut, where every bite is a taste of culinary magic, and every bowl is crafted with love and a dash of Canadian charm. You won't want to miss out on this epic fusion of flavors!
Omusubi Bar Suzume
707 Dundas St W, Toronto, ON M5T 2W6
www.omusubibarsuzume.com
Allow me to introduce you to the flavors curated by a remarkable chef from Suzumenomiya, Japan, Suzume's love for rice is akin to that of a sparrow, as the name suggests. Operating a catering service in Toronto, Suzume and their talented team have perfected the art of combining traditional Japanese comfort dishes with a delightful fusion of Japanese and Canadian flavors. What sets them apart is their unwavering commitment to using only the finest, all-natural, and homemade ingredients. No substitutions or shortcuts are allowed in their kitchen! Every bite delivers the authentic taste of homemade Japanese cooking, offering a direct connection to the culinary wonders of Japan. Get ready to embark on an epicurean adventure where the vibrant flavors of Japan come alive, courtesy of Suzume and their passion for sharing their homemade delights with the world.