Five Local Florists You Need to Check Out in North York
Khoa Le
For nearly a decade, Khoa has been actively engaged in the real estate industry, providing invaluable support to many clients in buying, selling and investing in Toronto and surrounding areas.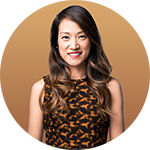 Everyone knows how crucial it is to have knowledge about a reliable local florist, especially for a business owner like myself who values giving back to my clients. That's why I have curated a list of trusted florists in North York, perfect for occasions such as Valentine's Day, Mother's Day, proms, anniversaries, weddings, and other events. I'm delighted to share these recommendations with you right here because having a dependable local florist on hand is always advantageous.

Without further ado, here are five local florists you should acquaint yourself with.
Hatcher Florist



808 York Mills Rd Unit 20, North York, ON M3B 1X9
www.hatcherflorist.com
The Hatcher family has been involved in the art of floral design since 1909. Presently, Doug and Bob, who are third-generation florists, oversee their shop. Ensuring customer satisfaction holds the utmost importance for them, and they take great care to ensure that all their creations reflect the renowned Hatcher quality. When you choose them, you can expect nothing less than the freshest flowers and plants, along with impeccable presentation. Their commitment to excellence permeates all aspects of their services, consistently delivering their very best.
Vintage Bash


1230 Sheppard Ave W Unit #5, North York, ON M3K 1Z9, Canada
www.vintagebash.ca
VintageBASH has built a thriving profession around the art of creating exquisite pieces. Their expertise lies in event styling, and they have expanded their offerings to include rentals and floral arrangements. Their hallmark style is a blend of timeless elegance and sophistication, which is evident in all their endeavors. Whether you require a stunning floral design for a specific occasion or a bouquet to surprise a loved one, you can rely on VintageBASH to craft a graceful arrangement tailored just for you.
Floral Bash


1230 Sheppard Ave W Suite #5, North York, ON M3K 1Z9


www.floralbash.ca
Creating stunning floral arrangements is at the core of the Floral Bash team's passion. They firmly believe that flowers possess the ability to completely transform a space, uplift one's mood, and convey genuine emotions. Their skilled florists specialize in crafting contemporary and fashionable designs for all types of occasions. Whether you're planning a grand wedding, celebrating an anniversary, commemorating birthdays, marking a graduation, or simply expressing everyday gestures of affection, Floral Bash can curate something extraordinary just for you. They are adept at tailoring their designs to match your unique personality, style, and budget.
Secret Garden


5621 Yonge Street, North York, ON M2M 3S9


www.secretgardentoronto.com
Exceptional gifts come in the form of special flower arrangements, particularly when you discover a company that excels in creating one-of-a-kind designs. Secret Garden could be the ideal florist you've been searching for. With their commitment to providing superb customer service and delivering a personalized experience, they will go above and beyond to create the perfect gift. In addition to flowers, they offer enticing add-ons such as boxed chocolates, stuffed toys, and mylar balloons. Look no further than Secret Garden for all your flower and plant needs for any occasion.
Million Flowers
96 Burbank Dr, North York, ON M2K 1N4


www.millionflowers.ca
The goal of Million Flowers is to offer exquisitely crafted floral arrangements that captivate the senses. Tamara, the owner of this flower shop, has dedicated her life to the world of flowers. Having traveled extensively and gained valuable work experiences in Europe and North America, she has honed her skills in designing and composing flower arrangements to a level of excellence. Together with her team, they take pride in creating truly distinctive and unparalleled floral creations, utilizing locally sourced materials that are environmentally friendly. Being in the business for the past 18 years, Million Flowers draws inspiration from their exposure to various parts of the world, resulting in original designs that reflect their global perspective. Their creations are influenced by cutting-edge innovations in sustainable materials, a fusion of traditional and contemporary styles, and collaborations with local vendors whenever weather permits.
Their mission is to cater to each client's unique needs, from the moment an order is placed to providing instructions on how to care for the flowers to ensure their longevity and vibrancy. This commitment to personalized service is what distinguishes Million Flowers by Davitiani florist from others in the industry.