Essential Tips for Smoke Detector Care
Khoa Le
For nearly a decade, Khoa has been actively engaged in the real estate industry, providing invaluable support to many clients in buying, selling and investing in Toronto and surrounding areas.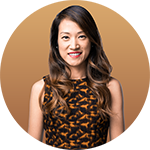 Hey there, homeowners! Safety first, am I right? Let's talk about one of the unsung heroes of home protection: smoke detectors. They're like the superheroes that save lives in case of a fire emergency. But did you know that smoke detectors need some love too? Keep reading for essential maintenance tips to keep your home safe.
Location Matters
Remember, strategic placement of smoke detectors means better protection for you and your loved ones. Install one on every level of your home, including the basement and attic. Don't forget to place them inside and outside bedrooms! Make sure they have a clear view of the room, away from windows, doors, and air vents.
Why is this important? Well, according to the [National Fire Protection Association], three out of five home fire deaths happen in homes with no smoke alarms or no working smoke alarms. That's a scary statistic, right? So, don't take any chances and make sure your smoke detectors are well-positioned and functional.
Smoke detectors are essential for home safety. But they need some care and attention too. By following these simple tips, you can ensure that your smoke detectors are always ready to protect you and your family from fire hazards.

If you're looking for more tips on how to keep your home safe and secure, check out our blog for more articles on home maintenance and renovation. And if you're in the market for a new home or want to sell your current one, contact us today! We're the best realtor and real estate broker in Toronto and the Greater Toronto Area. We'll help you find your dream home or get the best deal for your property. 😎
Thank you for reaching out!
We'll get in touch with you soon.
Never miss out on our blog post by subscribing to our Facebook Page.

🏡🔧 Want to stay in the loop about all things related to Toronto real estate, home maintenance tips, and home improvement ideas? Subscribe to our Facebook page now! 📝 We'll keep you informed and inspired, ensuring you never miss out on the latest trends and insights. Join our community of savvy homeowners today! Click that "Subscribe" button and let's embark on this exciting journey together! 🌟