Embracing Toronto's Natural Oases: Discovering the Best Parks and Outdoor Spaces in the City
Khoa Le
For nearly a decade, Khoa has been actively engaged in the real estate industry, providing invaluable support to many clients in buying, selling and investing in Toronto and surrounding areas.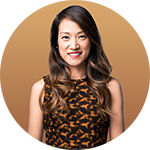 Get ready to explore the beauty of Toronto's parks and outdoor spaces! Discover the best natural hideaways within the city and escape the hustle and bustle of everyday life. From tranquil gardens to lush forests, we'll guide you through a journey of greenery and serenity in this vibrant city
Hey outdoor enthusiasts, Toronto's got you covered with its stunning skyline, cultural diversity, and amazing parks. Whether it's picnicking in peace, hiking scenic trails, or checking out the lively waterfront, this vibrant city is the perfect playground for all ages. Join us as we highlight some of Toronto's best outdoor spaces you won't want to miss!
If you're looking for a fun-filled day in the great outdoors, High Park is the perfect spot for you! This urban oasis covers a whopping 161 hectares in the heart of the city, so you can get your nature fix without having to venture too far from home.
High Park has something for everyone, no matter what your interests are. Want to go for a stroll? Check out the sprawling trails and gardens, including the breathtaking Shakespeare Garden and the serene Hillside Garden, inspired by the beauty of Japan. Bringing the kids? There are playgrounds galore, as well as a whole zoo to explore! Want to get your sweat on? High Park has a ton of sports fields for you to enjoy, and plenty of space for a good ol' fashioned picnic.
📷 Credits: Simon Turban, Raymund Hung, Andrey Lizogubenko, Thasan Amir
Escape the city grind! Hop on a ferry for a short ride from downtown Toronto to the serene Toronto Islands. These hidden gems of Lake Ontario offer breathtaking biking and hiking trails, sandy shores to laze on, and picturesque picnic spots - perfect for some R&R! Feeling adventurous? Rent a kayak, paddle-boat, or canoe and discover the hidden lagoons and inlets surrounding the islands. And the cherry on top? Embark on a magical journey through Centreville Amusement Park, where thrills and chills await!
📷 Credits: Céline Chamiot-Poncet, blog.to, trca.ca
Looking for a place to connect with nature and escape the hustle and bustle of the city? Look no further than Tommy Thompson Park! This beautiful park sits nestled on a man-made peninsula that extends out into Lake Ontario, offering visitors over 300 hectares of natural scenery. Explore lush marshes, wetlands, and meadows by hiking, biking, or strolling along the park's many trails and boardwalks. And don't forget to take in the incredible views of the city skyline and gorgeous Lake Ontario along the way!
📷 Credits: trca.ca, tommythompsonpark.ca
Ready for a fun day out in Toronto? Head over to Trinity Bellwoods Park, a hotspot for locals and visitors alike! Situated in the trendy West Queen West neighbourhood, the park boasts a massive green space - perfect for an amazing picnic adventure! Not only that, but the park also offers great walking paths for a refreshing stroll, a community garden to marvel at the beautiful plants, and even a playground for your little ones to have a blast! But wait, there's more! Catch a glimpse of Toronto's talented street performers as they put on a show for everyone to enjoy! Don't miss out on this awesome park experience!
📷 Credits: Jay Yerex, Glen Grant, onthegrid.city, trinitybellwoods.ca
Discover the beauty of Humber Bay Park, nestled on the shores of Lake Ontario! Enjoy jaw-dropping views of the city skyline and explore the variety of outdoor activities available. Take a leisurely stroll or bike ride along the scenic trails, cool off with a dip in one of the park's beaches, or have a delightful picnic in the lush greenery. For boating enthusiasts, the park features a marina and a fishing pier, making it the perfect spot for anglers to cast their line. Don't miss out on this popular destination for all nature lovers!
📷 @marlinspring, @gttavisions, @humberbay.shores, @teenaintoronto, indie88.com
Rouge National Urban Park
Ready to explore Canada's breathtaking natural beauty? Look no further than Rouge National Urban Park - the first and only of its kind in the country! This must-visit destination spans an impressive 47 square kilometers, complete with hiking trails, wildlife spotting opportunities, and even a beach. Get ready to discover diverse landscapes, from the lush forests of Rouge Valley to the rolling hills of Oak Ridges Moraine. Don't miss out on this unforgettable adventure - come see for yourself!
📷 Jose Issac, Shaman Senanayake, Deb Morgan, Aamer E
Whether you're a nature lover, outdoor enthusiast, or just looking for a peaceful spot to relax and unwind, Toronto's parks and outdoor spaces have something for everyone. From the stunning views of Lake Ontario to the lush greenery of High Park, there are countless opportunities to explore and enjoy the city's natural beauty. So grab a picnic blanket, lace up your hiking boots, and get ready to discover all that Toronto has to offer!