Dog-Friendly Restaurants In Toronto
Khoa Le
For nearly a decade, Khoa has been actively engaged in the real estate industry, providing invaluable support to many clients in buying, selling and investing in Toronto and surrounding areas.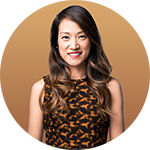 For dog lovers, the bond with their four-legged friends extends to all aspects of life, including dining out. The joy of sharing a meal with their furry companions is a delightful experience that many dog owners seek. Fortunately, an increasing number of restaurants now cater to this demand by creating pet-friendly spaces.
Dog-friendly restaurants provide an ideal setting for dogs and their owners to socialize with like-minded individuals, fostering a sense of community among dog lovers. These establishments understand the special bond between humans and their dogs, and they cater to the unique needs of dog owners. By embracing the presence of dogs, these restaurants create a warm and inclusive atmosphere that adds a touch of joy to the dining experience. So why not embark on a culinary adventure with your furry friend and explore these dog-friendly restaurants in Toronto?
Lobster Burger Bar



214 King St W, Toronto, ON, CA, M5H 3S6
www.lobsterburgerbar.com
Get ready to unleash your taste buds and indulge in a seafood extravaganza at the Lobster Burger Bar, where your furry friend is more than welcome to join the feast! This paw-some restaurant boasts a dog-friendly outdoor patio where Fido can wag his tail in delight while you enjoy a scrumptious meal.
Now, let's talk about the star of the show: the burgers! Brace yourself for a burger bonanza featuring a variety of mouthwatering options. Sink your teeth into juicy chicken, beef, salmon, or the pièce de résistance – the lobster burger! It's a true crustacean delight that will make your taste buds dance with joy.
But hold on, seafood aficionados, there's more! Treat yourself to the heavenly delight of a lobster roll, packed with succulent chunks of lobster meat, or dive into a comforting bowl of mac and cheese that will make you purr with delight. Craving some Asian flair? Fear not! The menu also features tantalizing options like Pad Thai and shrimp dishes that will transport your taste buds to the shores of the Far East.
And what's a meal without a perfect pairing? The Lobster Burger Bar boasts an extensive drink menu that will quench your thirst in style. Whether you fancy a refreshing craft beer, a carefully crafted cocktail, or a glass of fine wine, they have something to satisfy every palate.
So, what are you waiting for? Grab your furry companion, head over to the Lobster Burger Bar, and prepare to embark on a seafood adventure like no other. This dog-friendly restaurant promises a culinary experience that will leave you barking with joy. Bon appétit, humans and canines alike!
Brazen Head Cafe


165 East Liberty St. Toronto, ON M6K 3K4
linktr.ee/BrazenHeadTO
Get ready for a charming and elevated Irish pub experience right in Liberty Village at Brazenhead. Not only is this place a gem for humans, but it also boasts a dog-friendly patio where your furry friend can tag along. Prepare to be impressed by the impeccable ambiance and convenient accessibility of this spot.
When it comes to satisfying your taste buds, Brazenhead doesn't hold back. They serve up generous portions of delicious meals that won't break the bank. Prepare to be wowed by their wallet-friendly prices without compromising on flavor or quality. You'll leave with a satisfied appetite and a happy wallet.
Our experience at Brazenhead left us completely smitten. The food was absolutely delectable, leaving us craving more. The staff members were not only attentive to our needs but also incredibly friendly and sociable. They were more than happy to engage in delightful conversations, adding a warm and inviting touch to our dining experience.
So, if you're searching for an elevated Irish pub experience that welcomes your four-legged companion, Brazenhead in Liberty Village is the place to be. Enjoy scrumptious meals, a friendly atmosphere, and an attentive staff that will make your visit memorable. Don't miss out on this fantastic spot that ticks all the boxes for an unforgettable dining adventure.
The Hogtown Vegan


382 College St, Toronto, ON, CA, M5T 1S7
www.thehogtownvegan.com
Calling all plant-powered pooches and their humans in Toronto, Ontario! Get ready to wag your tails and indulge in some delectable vegan delights at The Hogtown Vegan. This paws-itively awesome restaurant not only serves up mouthwatering plant-based comfort food but also welcomes your furry friends with open paws. Fido can join you on their sidewalk patio, where you can enjoy your meal together at a cozy picnic table.
Now, let's talk about the star of the show: the food! Prepare your taste buds for a vegan feast like no other. The Hogtown Vegan specializes in crafting delicious comfort food that is completely free from meat, dairy, and eggs. Get ready to sink your teeth into juicy burgers, scrumptious sandwiches, and flavorful mains that will make you drool with delight.
From crispy vegan fried chicken and savory pulled porkless sandwiches to tantalizing mac and cheese and creamy dairy-free milkshakes, this place has it all. Each dish is crafted with love and packed with flavors that will make your taste buds do a happy dance. Even the most dedicated carnivores will find themselves begging for seconds.
So, whether you're a committed vegan or simply curious about the wonders of plant-based cuisine, The Hogtown Vegan is a must-visit. Bring along your furry sidekick and enjoy a fantastic meal together on their dog-friendly patio. This lively and compassionate eatery guarantees a dining experience that will have both you and Fido begging for more. Don't miss out on this veggie-filled adventure that will leave you feeling satisfied, nourished, and ready to spread the vegan love. Bon appétit, my plant-powered pals!
Eulalie's Corner Store


1438 Gerrard St E, Toronto, ON, CA, M4L 1Z8
www.eulaliescornerstore.com
Listen up, doggo enthusiasts in Toronto, ON! Get ready for a tail-waggingly good time at Eulalie's Corner Store, a dog-friendly eatery that's bound to make both you and Fido howl with joy! This fantastic spot welcomes your furry companion to join you at a table on their fabulous patio, where you can soak up the sun and enjoy a scrumptious meal together.
Now, let's dive into the mouthwatering menu at this gastropub extravaganza. Prepare your taste buds for a flavor-packed adventure featuring salads that will make your palate dance, burgers that will have you drooling, and sandwiches and wraps that will leave you craving for more. But wait, there's more! Wing lovers will rejoice in the crispy and saucy goodness of their delicious wings, and nacho enthusiasts will be over the moon with their cheesy, zesty creations.
However, before you put on your foodie hat and head on over, note that due to some unexpected staffing shenanigans, the kitchen is closed on Mondays and Tuesdays until further notice. But fear not, because the rest of the week promises a dining experience that will make your taste buds sing!
So, grab your furry friend, head to Eulalie's Corner Store, and get ready for a feast fit for both humans and canines alike. This dog-friendly oasis is the perfect spot to enjoy a meal while basking in the company of your beloved pooch. Don't miss out on this unforgettable dining experience that will leave you and Fido begging for an encore. Get ready to chow down, have a blast, and create some amazing memories at Eulalie's Corner Store!
Dundas and Carlaw


1173 Dundas Street E Toronto, ON M4M 1S1 Canada
www.dundasandcarlaw.com
Attention dog lovers in Dundas and Carlaw! Exciting news awaits you and your furry pals in this vibrant neighborhood. Dundas and Carlaw offer a variety of dog-friendly establishments, perfect for indulging in delicious meals with your canine companion. Whether it's a cozy café, trendy gastropub, or charming eatery, Fido is welcome to join you as you embark on culinary adventures together.
Imagine basking in the sunshine on a patio, with your loyal sidekick right by your side. From refreshing salads to mouthwatering burgers and irresistible wings, Dundas and Carlaw has a range of flavors to satisfy your cravings. Don't forget the loaded nachos, perfect for sharing with friends (both human and canine).
Remember to double-check individual restaurant policies, as some may have specific guidelines. But fear not, there are plenty of spots that understand the importance of the human-canine bond and will make your dining experience memorable.
So grab your furry friend and explore Dundas and Carlaw's culinary scene. Enjoy delectable dishes, soak in the local ambiance, and create unforgettable memories. Get ready for a wag-tastic adventure in this neighborhood that embraces both foodies and pet lovers alike. Bon appétit and happy exploring!