Dive-In or Think Twice? PROS And CONS Of Having A Pool
Khoa Le
For nearly a decade, Khoa has been actively engaged in the real estate industry, providing invaluable support to many clients in buying, selling and investing in Toronto and surrounding areas.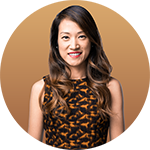 Stop! Before you make a splashy decision, let's dive into the pros and cons of having a pool in your own backyard!

A pool can be a wonderful addition to your home, offering many benefits and opportunities for fun and relaxation. But before you dive into this decision, you should also be aware of the drawbacks and challenges that come with owning a pool. In this article, we'll explore the pros and cons of having a pool in your backyard, so you can make an informed choice that suits your lifestyle and budget.
Unleash your inner mermaid and enjoy the ultimate relaxation just steps away from your back door. No need to book flights or pack suitcases; your own private oasis is ready to whisk you away to paradise whenever you desire. Imagine lounging on a floatie with a refreshing drink in hand, soaking up the sun and listening to the soothing sound of water. Or hosting a pool party with your friends and family, complete with delicious snacks and tropical tunes. With a pool in your backyard, you can turn any day into a vacation.
Pro: Family Time, Splish Splash!
A pool is a magnet for quality family moments. From epic cannonballs and synchronized swimming contests to water volleyball tournaments, your backyard will be filled with endless fun and cherished memories. You can bond with your kids over teaching them how to swim, or challenge them to a friendly race. You can also invite your extended family over for a barbecue and a dip in the pool. A pool is a great way to bring everyone together and create lasting connections.
Pro: Work It Out, Dive In!
No need to deal with crowded gyms anymore. Swimming laps provide a low-impact, full-body workout that's great for your cardiovascular health and won't stress your joints. Plus, you'll have a healthy summer glow almost all year round. Swimming is also a great way to relieve stress and improve your mood, as it releases endorphins and relaxes your muscles. You can also spice up your routine by trying different strokes, adding resistance bands, or doing some yoga on the pool deck.
Keeping a pool clean and in good condition takes time and effort. From regular cleaning to chemical balancing and occasional repairs, it can become a bit overwhelming. You'll need to invest in equipment, supplies, and possibly professional services to keep your pool sparkling and safe. You'll also need to monitor the water level, temperature, pH, chlorine, and other factors that affect the quality of your pool. And don't forget about the debris, algae, insects, and other unwanted guests that can invade your pool.
Owning a pool is an investment, both in terms of installation and ongoing expenses. From the initial construction costs to regular water treatment, heating, and additional safety measures, it's crucial to weigh the financial implications before taking the plunge. Depending on the size, shape, design, and features of your pool, you could be looking at thousands of dollars upfront and hundreds more each month. You'll also need to consider the impact of having a pool on your property value, insurance premiums, taxes, and utility bills.
Beware of colder months. In colder climates, you'll need to think about the cost and effort of preparing your pool for winter as well as its limited use during these chilly seasons. Brrr. You'll need to drain some water, cover the pool, winterize the pipes and equipment, and possibly add some chemicals to prevent freezing and algae growth. You'll also need to check on your pool regularly and remove any snow or ice that accumulates on the cover. And unless you have a heated pool or an indoor enclosure, you won't be able to enjoy your pool for several months of the year.
As you can see, having a pool in your backyard has its advantages and disadvantages. A pool can provide you with a private oasis, a source of entertainment, and a way to stay fit and healthy. But it also requires a lot of maintenance, money, and preparation, especially in colder climates. Ultimately, the decision to have a pool depends on your personal preferences, needs, and goals. We hope this article has helped you weigh the pros and cons of having a pool in your backyard, and we wish you all the best in your decision. Happy swimming!
Thank you for reaching out!
We'll get in touch with you soon.
Never miss out on our blog post by subscribing to our Facebook Page.

🏡🔧 Want to stay in the loop about all things related to Toronto real estate, home maintenance tips, and home improvement ideas? Subscribe to our Facebook page now! 📝 We'll keep you informed and inspired, ensuring you never miss out on the latest trends and insights. Join our community of savvy homeowners today! Click that "Subscribe" button and let's embark on this exciting journey together! 🌟