Beat the Summer Heat: Dive into Fun at These 5 Refreshing Waterparks in and around Toronto!
Khoa Le
For nearly a decade, Khoa has been actively engaged in the real estate industry, providing invaluable support to many clients in buying, selling and investing in Toronto and surrounding areas.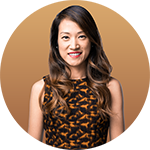 Summer is here and what better way to stay cool than by hitting up a waterpark! Lucky for you, Toronto and its surrounding areas have some of the best waterparks in the country. So grab your swimsuits and get ready for an unforgettable adventure! Here are the top five waterparks near Toronto, Ontario that promise to make you dive into excitement!
Splash Works
First up, we have Canada's Wonderland Splash Works. Located just outside Toronto, this waterpark complements the amusement park perfectly. With rides and attractions suitable for all ages, you can choose to race down high-speed waterslides, lazily float along the lazy river, or play at the interactive water areas. With tons of shade, cabanas, and picnic spots, Splash Works is perfect for the whole family.
Wet'n'Wild Toronto
Next, we have Wet'n'Wild Toronto in Brampton. This sprawling waterpark has something for everyone. Thrill-seekers can enjoy the adrenaline-pumping waterslides, while others can relax at the wave pool or lazily float down the river. Kids also have their own play area. And with plenty of dining options, it's a one-stop destination for a day of water-filled enjoyment!
Wild Water Kingdom
And if Brampton's your kind of place, then you'll want to check out Wild Water Kingdom too. This popular waterpark has it all - speed slides, tube slides, body slides; you name it! Daredevils will enjoy the intense thrills of the Abyss and the Black Hole, while families can relax at the wave pool or the lazy river. They also have ample picnic areas for your convenience.
Wild Waterworks
If you're willing to take a little bit of a drive, Wild Waterworks in Hamilton's Confederation Park is a go-to destination for families and thrill-seekers alike. Race down high-speed waterslides, try out the exciting lazy river adventure, and enjoy interactive water play areas designed just for kids. With shaded picnic areas and delicious food options, it's a great day out.
Splashtown Niagara
Last but not least, we have Splashtown Niagara, situated in the breathtaking Niagara Falls region. This waterpark offers a combination of thrilling slides with natural scenery, making it the perfect family-friendly destination. Race your friends on the high-speed slides or take a leisurely float along the lazy river. There are designated areas for young children too, along with plenty of food options for everyone. And if you're looking for an indoor option all year round, check out Fallsview Indoor Waterpark in Niagara Falls. With its tropical paradise atmosphere and temperature-controlled water attractions, it's a great way to stay cool even when the weather outside is frightful.
Toronto and its surrounding areas have some of the best waterparks in the country, so don't miss out on a chance to make a splash this summer! From the crazy rides of Canada's Wonderland Splash Works to the natural beauty of Splashtown Niagara, there's something for everyone at these fantastic waterparks. So grab your friends and family, gear up with sunscreen, and get ready for an adventure!
Animated GIF Snippets credits to the following YT Channels: Larson Loopers, Amusement Insiders, PalmTrix, Bea Broda, UBU IB Frank, followtheblancos
Thank you for reaching out!
We'll get in touch with you soon.
Never miss out on our blog post by subscribing to our Facebook Page.

🏡🔧 Want to stay in the loop about all things related to life in Toronto, real estate, home maintenance tips, and home improvement ideas? Subscribe to our Facebook page now! 📝 We'll keep you informed and inspired, ensuring you never miss out on the latest trends and insights. Join our community of savvy homeowners today! Click that "Subscribe" button and let's embark on this exciting journey together! 🌟