Khoa Le
For nearly a decade, Khoa has been actively engaged in the real estate industry, providing invaluable support to many clients in buying, selling and investing in Toronto and surrounding areas.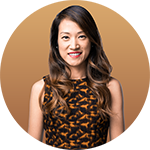 Are you looking for a way to transform your windows and give your home a fresh new look? If so, you might want to consider installing shutters. Shutters are not only stylish and elegant, but they also offer many benefits that make them the perfect choice for any home. In this blog post, we'll explore some of the reasons why shutters are the best window treatment option for your Toronto home.
Smoke detectors are essential for home safety. But they need some care and attention too. By following these simple tips, you can ensure that your smoke detectors are always ready to protect you and your family from fire hazards.

If you're looking for more tips on how to keep your home safe and secure, check out our blog for more articles on home maintenance and renovation. And if you're in the market for a new home or want to sell your current one, contact us today! We're the best realtor and real estate broker in Toronto and the Greater Toronto Area. We'll help you find your dream home or get the best deal for your property. 😎
Thank you for reaching out!
We'll get in touch with you soon.
Never miss out on our blog post by subscribing to our Facebook Page.

🏡🔧 Want to stay in the loop about all things related to Toronto real estate, home maintenance tips, and home improvement ideas? Subscribe to our Facebook page now! 📝 We'll keep you informed and inspired, ensuring you never miss out on the latest trends and insights. Join our community of savvy homeowners today! Click that "Subscribe" button and let's embark on this exciting journey together! 🌟